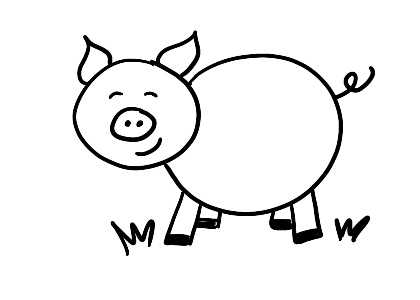 Mother's Day is the day we celebrate all of the women in our life who helped shape us. It is also a day to celebrate and reflect on our own motherhood journey. One of my favorite things to reflect on is all of the crazy things that I never thought I would say… until I become a mother. Here is just a sampling:
Please don't lick the pig.
Please don't play with the dead fly.
Please don't eat the dog food.
No biting she who produces your milk!
No chewing on shoes.
No chewing the dog toys.
Please don't eat the stack of computer paper, the calendar, the newspaper… you know what, no eating any paper products!
Please don't pick the cow's nose, the dog's nose, mommy's nose… no noses!
Don't eat the dog's ears.
No crying in the ice cream parlor. It's a happy place.
Ewwww! Is that poop?!
Then there are the don'ts that my heart shouts with every beat as I watch my children grow:
Don't grow up too fast.
Don't stop being mischievous.
Don't stop smiling.
Don't stop wanting to tell me every detail of your day.
Don't stop being fearless.
Don't stop dancing.
Don't stop snuggling.
Don't stop leaving your hand prints everywhere.
Don't stop reaching for me.
Don't ever stop thinking that I love you to the moon and back.
Don't stop being you.
This journey we call motherhood is tough. We're never going to have all of the answers or know exactly what to do in every situation. There are going to be days that we feel like we're crushing it and days that we feel like it's crushing us. Some days we'll feel like we're raising the next Nobel Prize winner, and days where we feel it will be a miracle if they grow to be a functioning adult at all. And you know what, that's normal. We get up, we show up, and we do the best that we can. So take a look in the mirror mama. You are doing so much more and so much better than you think you are. Happy Mother's Day.
© Copywrite 2019